Rely on a 99.9% uptime with the industry's Most Preferred
gas flow monitor

.
Created in 1981 by experienced stack testing experts, the EMRC Gas Flow Monitoring System was one of the first systems of its kind. Today, it's simple, flawless design, high-quality components, and sophisticated tech support make it one of the most popular and effective gas flow monitors on the market.

Originally founded in the late 1970s, EEMC or Energy and Environmental Measurement Corporation started out as a stack testing company, conducting emissions testing for industrial clients.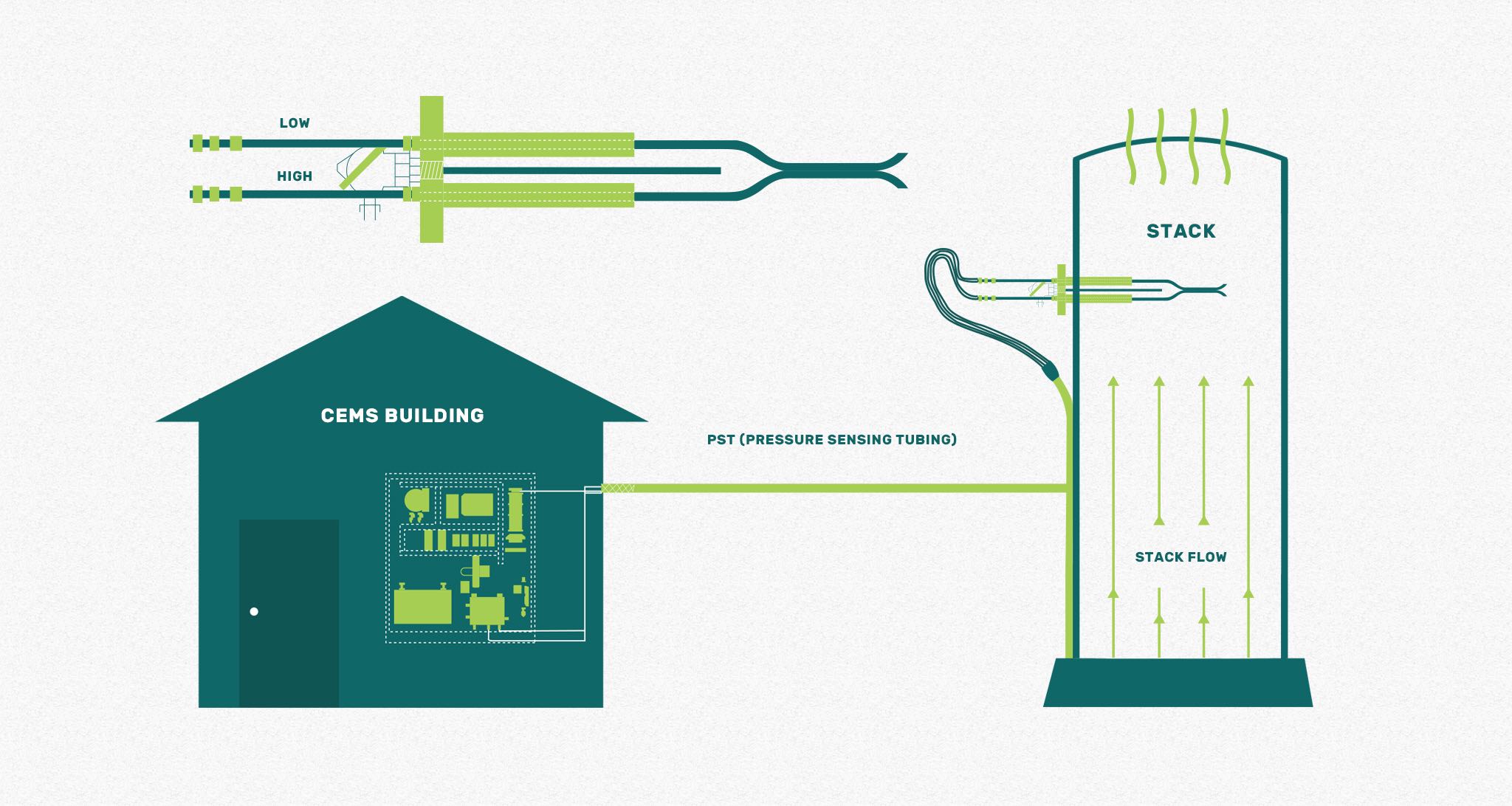 Accurately track gas flow with a monitor customized to fit your needs.

By measuring the dynamic pressure of gas flow in a stack or other duct, the EMRC system can help you efficiently collect the flow data you need to meet EPA and state environmental regulations. EMRC flow data can also be used for process optimization.
Backed by a team of qualified experts.

When you purchase an EMRC gas flow monitor, you'll work with a member of our dedicated staff who is educated and well-versed in both the gas flow monitor itself and the application. We'll provide professional advice during the sales process, during installation, and in the event of any repair needs.
Ready to order your gas flow monitor today?
In order to customize each monitor for its application, we make sure to consult individually with each of our clients to ensure the product is the perfect solution for your specific needs. Get started by filling out our online form to get the conversation started.